Rett syndrome is a neurological disorder found almost exclusively in females. It effects around 1 in 10,000 births and there is no cure, yet.
This research effort is currently led by one of Australia's foremost experts on Rett syndrome, Dr Wendy Gold, who has devoted nearly a decade to studying the pathogenic mechanisms of Rett.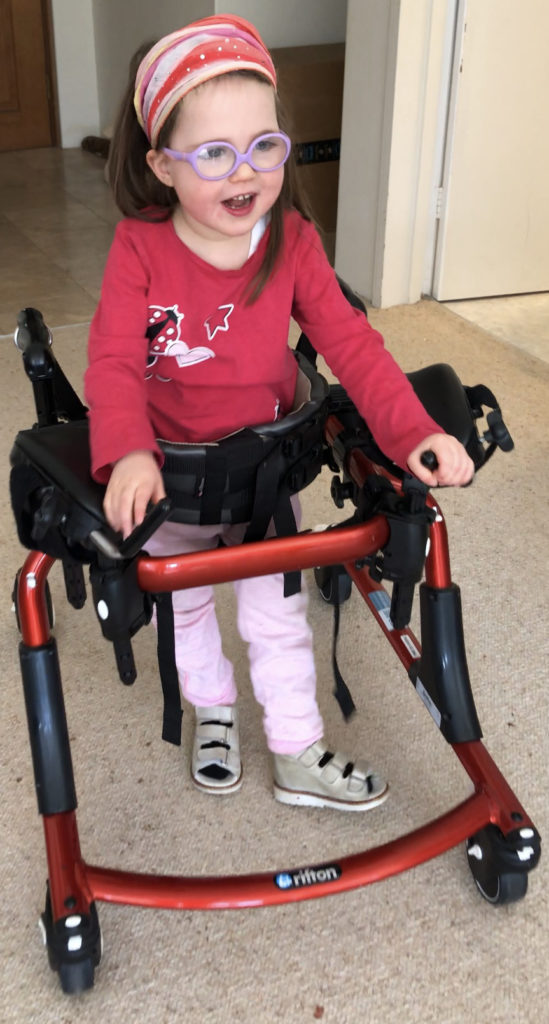 Girls with Rett Syndrome almost always have issues with walking
Rett syndrome is a devastating neurological disorder with no cure. The disorder is caused by random mutations in the gene known as MECP2 and almost exclusively affects girls.
The girls are known as 'silent angels' as many are unable to speak. In addition, many girls are unable to walk or use their hands and suffer from many ailments including breathing problems, seizures, scoliosis and anxiety.
Despite the debilitating nature of the disorder, Rett girls are such beautiful little angels who motivate us to find a cure. Please donate today. All funds raised go directly towards research to finding a cure.
Little girls like Holly here need full time attention every day of their lives just to do the basic things.